A sober look at what love often is and what it should be.
We sit silently. My friend stares deeply into her empty glass, occasionally shuffling the ice around with her straw. "Wow," she says. I sit and wait for her to say something else. What started out as a festive night somehow became a long, deep discussion about
love
, what it consists of, and how rare it actually is.
Finally, I say, "Wow, what?"
"I'm just thinking that I've never experienced that."
"Well, maybe you just haven't met the right person yet," I say — the totally cliche thing that every friend says in this situation.
"No," she says. "I mean, I've never experienced that with anyone. My parents, my family, even most of my friends." She looks up at me, her eyes glassy and wet, "Maybe I don't know what love is."
---
When you're a teenager, being "cool" is traded like a currency. You accumulate as much coolness as possible and then you find other kids with a lot of coolness and you bargain to share that coolness to make each other even cooler.
And if at any point you come across a kid with far less coolness than you, you tell that nerd to fuck off and stop being such a loser and dragging your coolness down because the other cool kids might see you, like, actually talking to each other.
Most of the bullshit and stupid mind games teenagers play are a result of this coolness economy. They fuck with each other's heads and brag about shit they didn't do and think they love people they actually hate and think they hate people they actually love because it makes them appear cooler than they are and it gets them more Snapchat followers and a blowjob from their prom date.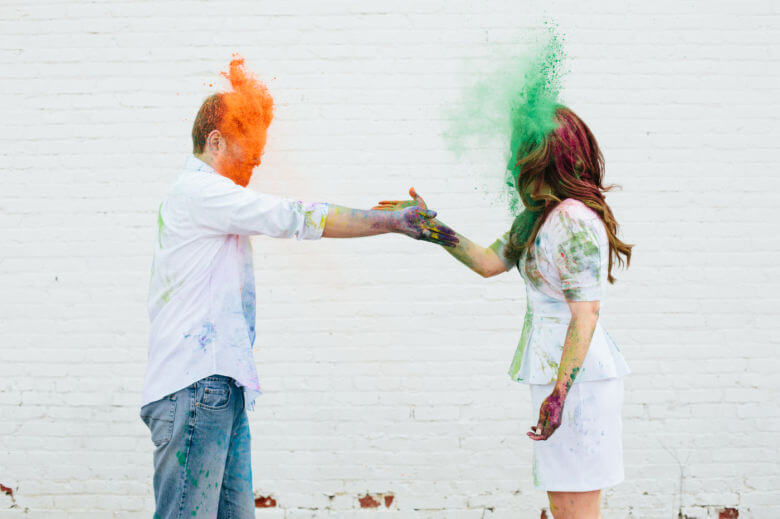 Because at some point, you grow out of this tit-for-tat approach to life. You start just enjoying people for who they are, not because they play football well or use the same brand of toilet paper as you.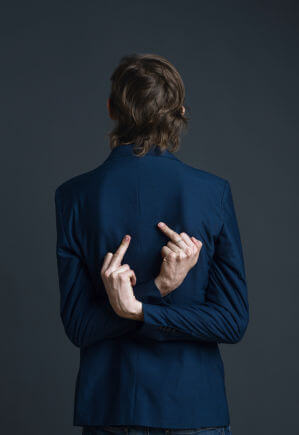 Draw it up however you'd like, but at the end of the day, it's all the same. These are relationships built on conditions. They are built on: "I will love you only if you make me feel good about myself; you will love me only if I make you feel good about yourself."
Conditional relationships are inherently selfish. When I care about your money more than you, then really all I'm having a relationship with is money. If you care more about the career success of your partner than you do about her, then you don't really have a relationship with her, just her career. If your mother only takes care of you and puts up with your little alcohol habit because it makes her feel better about herself as a mother, then she doesn't really have a relationship with you, she has a relationship with feeling good about herself as a mother.
When our relationships are conditional, we don't really have relationships at all.
Conditional relationships don't last because the conditions they are based upon never last. And once the conditions are gone, like a rug that's pulled out from under you, the two people involved will fall and hurt themselves and will have never seen it coming.
Unconditional relationships are the only real relationships. They cannot be shaken by the ups and downs of life. They are not altered by superficial benefits and failures. If you and I have an unconditional friendship, it doesn't matter if I lose my job and move to another country, or you get a sex change and start playing the banjo; you and I will continue to respect and support each other. The relationship is not subjected to the coolness economy where I drop you the second you start hurting my chances to impress others. And I definitely don't get butthurt if you choose to do something with your life that I wouldn't choose.
Conditions cut both ways. You don't stay friends with a person who is using you to feel better about themselves unless you too are somehow getting some benefit out of the friendship as well. Despite what every girl who posts cheesy Marilyn Monroe quotes on Facebook thinks, you don't accidentally get suckered into dating someone who uses you for your tits because you're unconditionally loving yourself. No, you bought into that person's conditions because you were using them to meet your own conditions.
(Don't answer that.)
Create hypotheticals with your relationships. Ask yourself:
"If I lost my job, would dad still respect me?"
"If I stopped giving her money, would mom still love me and accept me?"
"If I told my wife that I wanted to start a career as a photographer, would it wreck our marriage?"
"If I stopped having sex with this guy, would he still want to see me?"
"If I told Jake that I strongly disagree with his decision, would he stop talking to me?"
But you need to also turn around and ask them about yourself, too:
"If I moved to Kentucky, would I still keep in touch with Paul?"
"If John didn't get me free tickets to concerts, would I bother hanging out with him?"
"If Dad stopped paying for school, would I still go home and visit?"
There are a million hypothetical questions and you should be asking yourself every single one of them. All the time.
It hurts to admit, I know.
But wait, there's more!
If you want to remove or repair the conditional relationships in your life and have strong unconditional relationships, you are going to have to piss some people off. What I mean is that you have to stop accepting people's conditions. And you have to let go of your own.
This invariably involves telling someone close to you "no" in the exact situation they want to hear it the least. It will cause drama. A shit-storm of drama in many cases. After all, what you are doing is you are taking somebody who has been using parts of you to make themselves feel better and denying their ability to do so. Their reaction will be angry and they will blame you. They will say a lot of mean things about you.
This is really fucking hard, of course. But relationships are difficult by nature because people are difficult by nature. If life was just all fun and fellatio, then nothing good would ever get done. And no one would ever grow.